KiCloud

Our cloud-based system

KiCloud cloud-based health system

KiCloud is an application and platform that provides the following functionalities to Kiversal devices in a centralized manner:
Patient and data management
Tests and diagnostics display
Medical devices control and management, and its maintenance
Uploading of tests performed by the devices
User account management
License management
Calibration management, etc.
Medical devices developed by Kiversal work standalone but using KiCloud platform ensures that:
all data records are stored centrally
and all devices are managed and maintained efficiently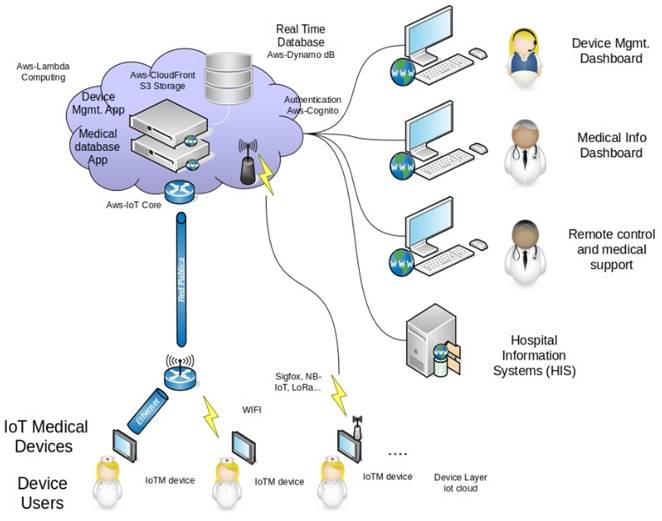 Serverless, SaaS-based Application with an IoT layer that offers data transfer from medical diagnostic devices to any HIS system or any complementary device using a container app.

Data management

Easier with IoT and cloud systems.
Security
Inherent in the design (data encryption).

Public API

For interfacing with other management systems.

Access control

Role-based user access control.

Connection control

of devices based on electronic certificates.

Calibration management

Device calibration status visualization.

An easy-to use and efficient solution
No Server Management

There is no need to provision or maintain any servers, there is no software or runtime to install, maintain or administer.


Flexible Scaling
The application can be scaled automatically or by adjusting its capacity through toggling the units of consumption (e.g. throughput, memory) rather than units of individual servers.



Pay for Value

Pay for consistent throughput or execution duration rather than by server unit.
Automated High Availability

Serverless provides built-in availability and fault tolerance. Clients do not need to architect for these capabilities since the services running the application provide them by default.

Do you want to know more about our
KiCloud cloud-based system

?