Remote control system

Our VNC remote control system

Access remote control function
VNC is a graphical desktop-sharing system that uses the Remote Frame Buffer protocol (RFB) to remotely control another computer.

With this system you can export the audiometer display to a computer screen and control the audiometer remotely.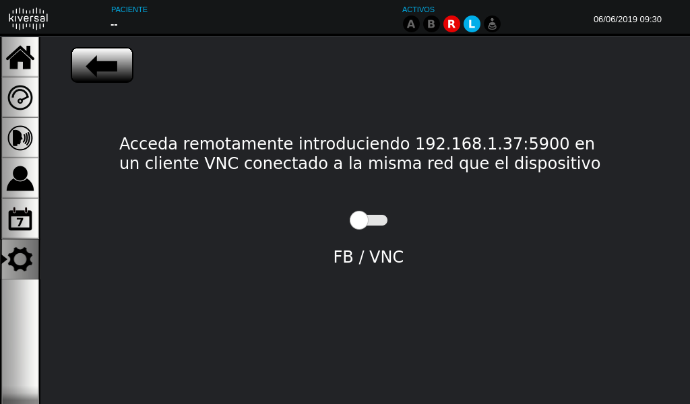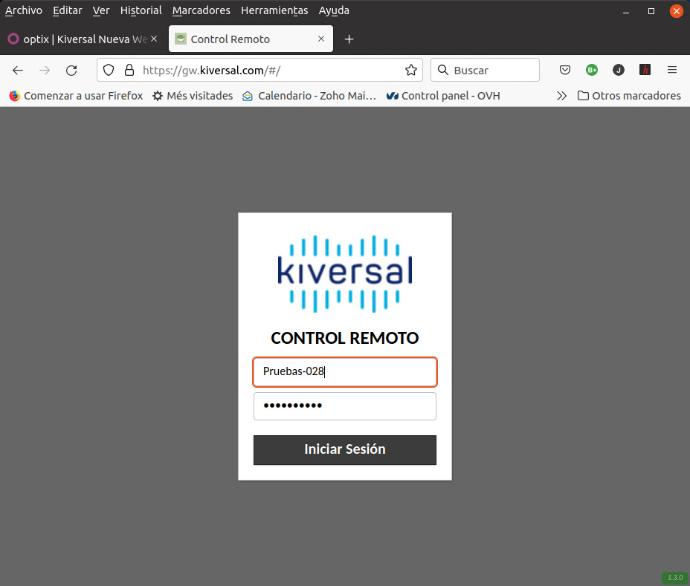 Tele-audiometry system

With our innovative tele-audiometry system, you can interact and perform remote audiometry tests on patients in real time.
The patient, the nurse assisting with the test and the audiometer are in one location while the audiologist is in another location conducting the test and communicating with the patient and nurse using a video conferencing system.

Tele-audiometry between Hospital del Mar in Barcelona and Hospital Val d'Aran in Vielha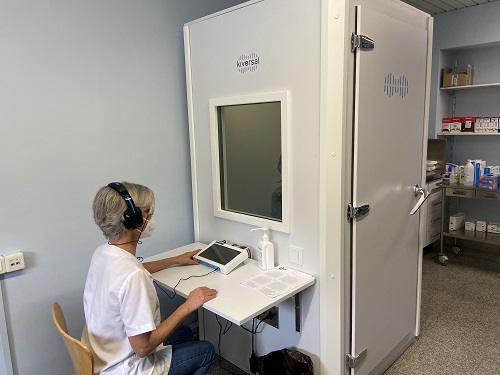 ​

Photo2 web Hospital del Mar
Hospital Val d'Aran
Vielha
The Espitau Val d'Aran performs the first telematic audiometry with specialists from the Hospital del Mar in Barcelona.
This pioneering technique has made it possible to check the hearing capacity of a patient in Espitau Val d'Aran through the ENT service of Hospital del Mar, thus saving trips to Barcelona and guaranteeing the quality of the patient's follow-up.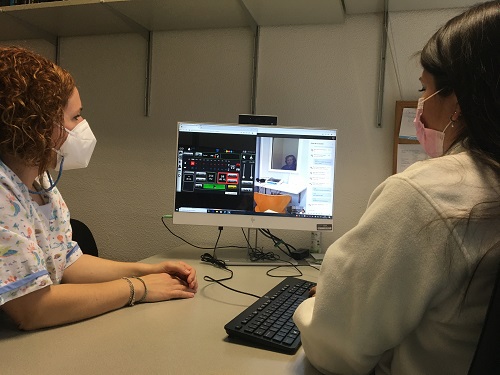 Photo1 web Hospital del Mar

Hospital del Mar - Parc de Salut
Barcelona
The team of the Otorhinolaryngology Service, led by doctors Zenaida Piñeiro and Gabriel Pedemonte with the audiologists of the Hospital del Mar service, Julieta de Ochao and Rosa María Sabater, and the nursing team of the Hospital Val d'Aran, Isabel Lorente, Pilar Cos and Maite Cortés, have performed the first remote audiometry with a patient of the Hospital Val d'Aran, in Vielha, with which the Hospital del Mar has a collaboration agreement.
This is a pioneering method of hearing evaluation between hospital centers that allows the diagnosis and follow-up of patients in their referral center without the need for them to travel to Barcelona.

In this way, the patient can benefit from a more exhaustive audiological study, without moving from his or her place of residence.
Do you want to know more about our
remote control system

?